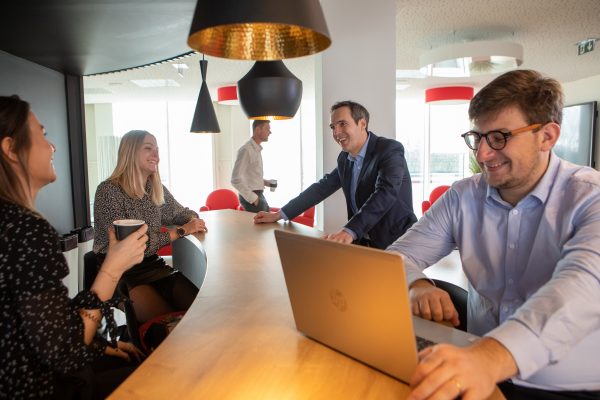 At the end of January, the newspaper "Capital" published the results on its study on France's 500 best employers of 2022.
The Le Duff Group's appeal was honored in this 8th edition of the list.
A few weeks after being named HappyTrainees 2022, the Le Duff Group is now part of the 41 lauréats of the Best Employers in the agri-food sector.
We are proud of this distinction. It shows the commitment of our Group to the wellbeing of our co-workers.
We are grateful for all of the participants and our co-workers and their trust in us!
A ZOOM IN ON THE 2022 "CAPITAL" LIST OF THE "BEST EMPLOYERS

"
This list originates form a study led online by the institute "Statistade". It was made independently and anonymously to assess the level of statisfaction of
 French employees regarding their employers and the people in their own sectors.
Over 20,000 employees working within companies with over 500 workers in France were thus queried. They were presented with 2 questions: "On a scale of 0 to 10, to what extent would you recommend your employer to an acquaintance or a family member?" ; " According to all of the knowledge you have on the following employers, would you recommend them to an acquaintance or a family member as an interesting employer?"
The results will be published in February's edition of "Capital".