The LE DUFF Group is present
in 100 countries around the world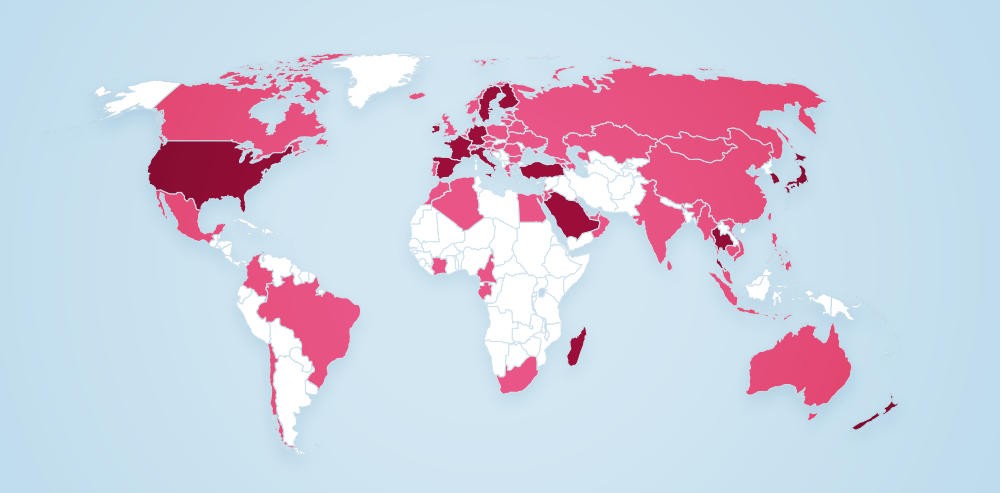 Beginning in 1986 with the opening of the first establishment in Montreal,, the Group's international growth accelerated from the mid-1990s with the acquisition of several North American brands.
In 2002, the Group acquired La Madeleine, a French restaurant chain operating in the south and east of the United States with its head office in Texas. The pace increased at the beginning of the 2010s with the acquisition of Mimi's Café in the United States in 2013.
The LE DUFF Group continues to expand around the world.
With its experience in B2B, the LE DUFF Group quickly established itself on the high-end, organic and natural food market by creating the Recettes de la Ferme des Loges brand. Cité Gourmande, a production facility for potato-based ready meals, was also gradually acquired by the Group.
Seeking to broaden its horizons, an extensive development programme has begun in Asia with the opening of Brioche Dorée restaurants in Korea in 2013 and Japan in 2014.
Two years later, in 2015 and in line with its development strategy, the group acquired the Kamps Bakery brand, the leader on the German bakery café market, and its 460 points of sale.
Since then, the Group has continued to expand around the world. It now has 1 658 restaurants.