The LE DUFF Group designs and makes its traditional baked goods, pastries and cakes in its own Bridor factories.
This production model reflects our determination to continuously monitor the provenance, traceability and quality of the ingredients used in our recipes.
Key figures
100

countries around the world

750

million euros in turnover
Bridor operates with the same philosophy all over the world: artisan products, industrial management, full customer service.
The most popular brand among chefs, Bridor designs, develops and supplies quality breads and pastries for all times of day.
Our history
Over the years, Bridor has becomethe supplier and partner of the most prestigious brands in the hospitality and catering sectors, theme parks such as Disneyland Paris, but also Eurostar and airlines.
Located in Brittany since 1988, Bridor has grown alongside leading catering and gastronomy professionals.
Bridor has been a partner to the Maison Lenôtre, designing high-quality breads, pastries and cakes, since 1997 and, in 2010, entered into partnership with MOF Frédéric Lalos to create a range of great breads bearing his name.
Since 2011, Bridor is proud to have supported the biggest cooking competition in the world as a partner of the Bocuse d'Or.
The brand in pictures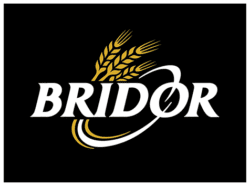 Bridor know-how
Bridor is behind the finest collection of bakeries and patisseries for professionals, with products made by highly qualified staff in line with common practice in craft baking: slow kneading, respect for dough, soft rolling and slow fermentation. Recognised as a high-quality pastry brand since 2012, Bridor offers a gourmet Pastry Collection and a Bread Menu designed by renowned artisans.