FB Solution is an expert in baking bread, pastries and cakes delivered fresh 24 hours a day, 7 days a week, 365 days a year to catering professionals.
A market leader in France, FB Solution also offers a unique baking centre management solution at the very heart of its customers' business.
Key figures
8

secondary baking centres

23

million euros in turnover
For over 15 years, FB Solution has provided its know-how to the biggest names in hospitality, airline and rail catering, caterers, sports venues and theme parks.
Today, our business generates a turnover of 23 million euros, with a workforce of 250 employeesover our2 main sites. FB Solution also runs 8 secondary baking centres, located in major hotels in Paris and London.
The brand in pictures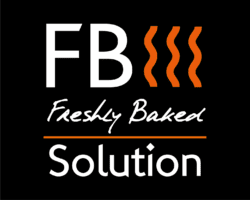 FB Solution is based in Paris and London. Our added value? Customised packaging and delivery, and we are ready and operational immediately.
In 2014, FB solution obtained BRC (British Retail Consortium) certification, a major technical standard for suppliers of own-label brand products in Britain.