Our success over 20 years is based on the consistency of our service and customer satisfaction.
Today, Le Fournil de Pierre represents the best of bakery and fast food.
Our new concept combines tradition and trend while showcasing our baked goods and baking know-how. It's a café-style bakery!
Key figures
500

customers per restaurant every day
The new Le Fournil de Pierre concept is…
A wide range of bakery restaurants, with a pizza counter, where food is prepared and cooked before your eyes, a dish of the day and much more. Like a café with its zinc counter, beer tap and traditional coffee machine. A warm and homely place to relax at any time of day, according to your schedule and preferences.
Le Fournil de Pierre offers a variety of specialty and white breads and pastries, all rolled and baked on site where possible.
It also sells a selection of cakes, salads and sandwiches, baked daily according to traditional recipes.
Le Fournil de Pierre welcomes you at any time. All of our products can be eaten on site or taken away: breakfast, lunch with friends or on the go, pizza and many more.
Whether you come to have something to ear or buy your favourite fresh bread, we're there to welcome you throughout the day.
The brand in pictures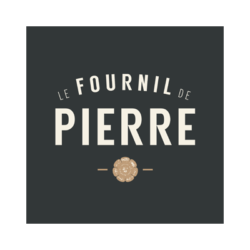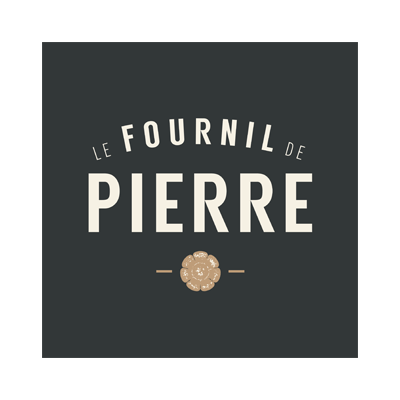 Le Fournil de Pierre is committed…
It's thanks to careful selection of flour and French know-how that Le Fournil de Pierre encourages its customers' fondness for quality bread.
Our breads are made with local flour from the Suire flourmill in Loire-Atlantique. We favour 100% French wheat.. The farmers who sow it, and others involved in transporting it, are committed to respect for the environment and biodiversity of the countryside..
Here, everything is as good as good bread