On Monday, 30 March 2015, the jury of the 20th Palmes de la Restauration restaurant awards by Leaders Club France awarded the Palme des Palmes 2015 award to Groupe Le Duff for the last 20 years (1995-2015). 1995 / 2015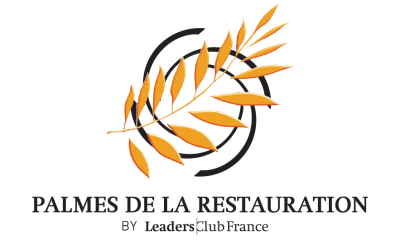 Lundi 30 mars 2015, le Jury des XXème Palmes de la Restauration du Leaders Club France a attribué au Groupe Le Duff la « Palme des Palmes » 2015 pour les 20 ans passés : 1995 / 2015.
This award marking the exceptional career of a brand or group was given to Louis Le Duff, founding member of Groupe Le Duff. He follows in the footsteps of international mass catering giant Sodexo, who won the award in 2014.
Founded in 1976 in Brest, the group has become the world leader in the food service industry à la française in less than 40 years. By rewarding Groupe Le Duff for its work over the past 20 years (1995-2015), the Leaders Club France's jury wanted to reward one of the finest entrepreneurial adventures in the food service industry.
In front of an audience of more than 500 professionals from the food service industry, all reunited in the Porte de Saint-Martin theatre in Paris, Louis Le Duff thanked the members of the jury and his employees and declared "Only people create value".