.Brioche Dorée first restaurant in South Korea has been inaugurated on October 31, 2013, in the Yeouido neighbourhood of Seoul.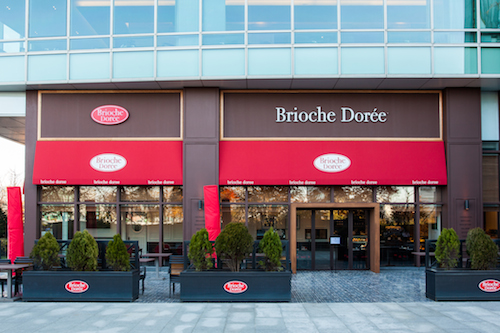 Un 1er restaurant
Brioche Dorée
a été inauguré le 31 octobre 2013 à Séoul dans le quartier d'affaires de Yeouido
Brioche Dorée opened their first restaurant in Seoul on October 31, 2013, witnessed by French Minister Guillaume Garot, Jérôme Pasquier, French Ambassador in South Korea and CEO Louis LE DUFF.
It is the first of a planned 80 openings in the next 10 years, mainly around Seoul. A second restaurant is scheduled to open by the end of the year. 2014 will see 4 new openings before the brands expands toward the south of the country.