Brioche Dorée creates a brand new atmosphere for their restaurants.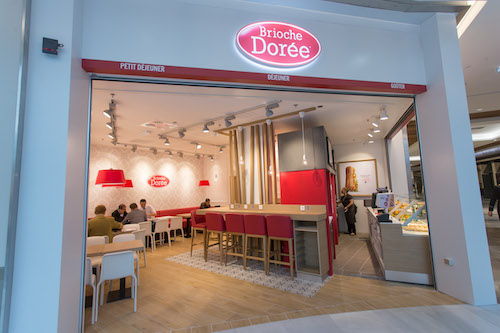 To fullfil their customers always elvolving expectations, Brioche Dorée has created a new concept. This new design is centered around the home idea : chairs and couches in the living room, table and stools in the dining room…
The first of those new Brioche Dorée restaurants, now called Brioche Dorée homes, opened in Rennes in November 2013.
The brand's identity renewal, started in 2013 is new complete, with a new architecture and a new brand image.