Brioche Dorée creates a brand new atmosphere for their restaurants.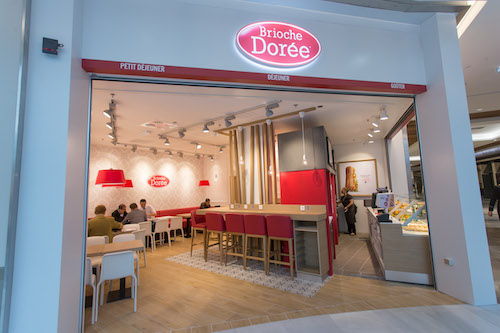 To fullfil their customers always elvolving expectations, Brioche Dorée has created a new concept. This new design is centered around the home idea : chairs and couches in the living room, table and stools in the dining room…
The first of those new Brioche Dorée restaurants, now called Brioche Dorée homes, opened in Rennes in November 2013.
The brand's identity renewal, started in 2013 is new complete, with a new architecture and a new brand image.
By continuing to use this website, you agree to the use of cookies to make your browsing experience easier and more personalised, and for the purpose of compiling visitor statistics. For more information, and to configure cookies or object to their use : please refer to the cookie management policy
Les paramètres des cookies sur ce site sont définis sur « accepter les cookies » pour vous offrir la meilleure expérience de navigation possible. Si vous continuez à utiliser ce site sans changer vos paramètres de cookies ou si vous cliquez sur "Accepter" ci-dessous, vous consentez à cela.