Ker Soazig gets third place over 80 contestants during the election of the most innovative restaurant concept of the year.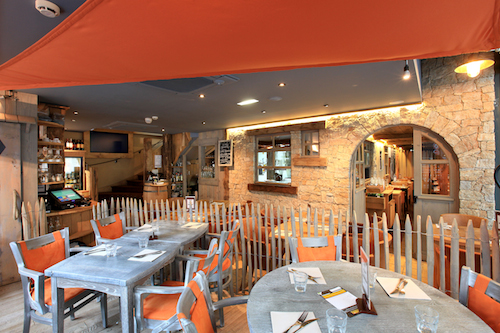 On January 27, 2013, during the International Catering, Hotels and Food Salon in Lyon, 8 finalists, from a first draft of over 80 contestants, competed for the election of most innovating concept.
Organinc Crêpes restaurant Ker Soazing was awarded the third place by a jury of over 250 professionnals. Created by Philippe LE DUFF, Rennes restaurant Ker Soazing is a restaurant / tearoom offering the authentic recipes from Brittany, all cooked in house.
By continuing to use this website, you agree to the use of cookies to make your browsing experience easier and more personalised, and for the purpose of compiling visitor statistics. For more information, and to configure cookies or object to their use : please refer to the cookie management policy
Les paramètres des cookies sur ce site sont définis sur « accepter les cookies » pour vous offrir la meilleure expérience de navigation possible. Si vous continuez à utiliser ce site sans changer vos paramètres de cookies ou si vous cliquez sur "Accepter" ci-dessous, vous consentez à cela.