Bridor's innovative gluten-free line won the Grand Prize for Innovation at Sirha 2015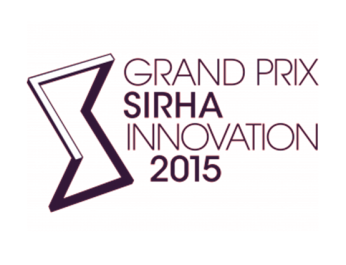 Bridor lance une gamme sans gluten très innovante qui a reçu un Grand Prix Sirha Innovation 2015
One of Sirha's main innovative themes is "wellness", something that Bridor is already known for. Always on the front line when it comes to trends and innovations, Bridor has launched a new line of products that fits the bill perfectly: a range of four PRE-COOKED GLUTEN-FREE products – two small breads, a small brioche, and a madeleine!
Did you know that gluten intolerance concerns 1 out of 100 individuals in Europe and North America*? The gluten-free movement has made significant progress for the growing number of people who don't consume gluten for health reasons.
The restaurant industry, confronted by this new movement that directly concerns their clients, has been struggling to provide suitable, high-quality food.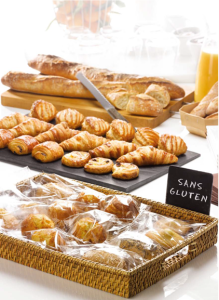 Bridor has carried out extensive research and development to find a solution to this problem. It now offers a whole range of GLUTEN-FREE gourmet products, made possible thanks to a new collection of millet, rice, and buckwheat flour.
All the products are easy to use, and can be conserved for 48 hours after defrosting.
* Source: The French Association for Gluten Intolerance (Association Française Des Intolérants Au Gluten, AFDIAG)