Cité Gourmande won the Best Dish and Soup award for its rotisserie-style Grenaille potato halves with unpeeled garlic.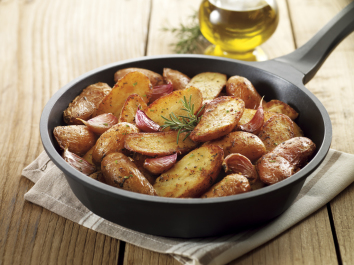 Imagine Grenaille potatoes cut in two, fried in sunflower oil, and then cooked in chicken gravy and thyme, served with unpeeled garlic cloves.
That's the winning recipe in the 2015 Snacking d'Or Best Dish and Soup category.