Les équipes Brioche Dorée et Del Arte seront présentes sur le salon Franchise Expo Paris du 25 au 28 mars 2018.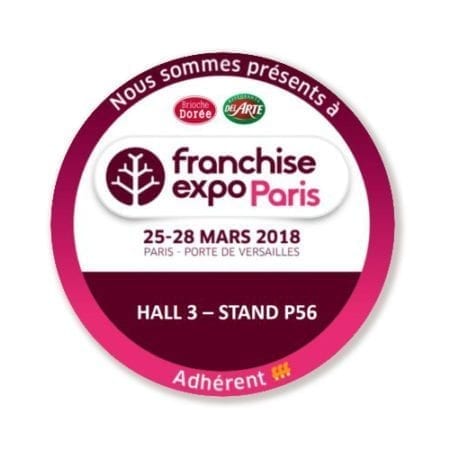 Staff from Brioche Dorée and Del Arte will be pleased to welcome visitors to their stand Hall 3/Stand P56.
The LE DUFF Group is one of the leading restaurant and sandwich bar franchisers.
The group uses its experience to support entrepreneurs who want to open a restaurant by guaranteeing profitability, security and independence.
Find out more about the LE DUFF Group's franchises by clicking here
Staff from Brioche Dorée and Del Arte will be present at the Franchise Expo Paris exhibition from 25 to 28 March 2018.
By continuing to use this website, you agree to the use of cookies to make your browsing experience easier and more personalised, and for the purpose of compiling visitor statistics. For more information, and to configure cookies or object to their use : please refer to the cookie management policy
Les paramètres des cookies sur ce site sont définis sur « accepter les cookies » pour vous offrir la meilleure expérience de navigation possible. Si vous continuez à utiliser ce site sans changer vos paramètres de cookies ou si vous cliquez sur "Accepter" ci-dessous, vous consentez à cela.