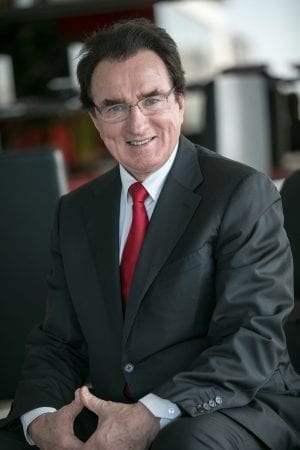 Since the beginning of the global health crisis, LE DUFF Group has been working tirelessly to protect the health of its employees, partners and customers around the world.
The mobilization of our country is global. A lot of people are on the front lines, especially those who work every day to take care, protect and feed our fellow citizens.
In this exceptional situation,  LE DUFF Group has organised itself to ensure the continuity of the food supply chain does not break down.
We are a corporate citizen. Committed. It is only natural for us to help the healthcare workers on the front line. We have seen many acts of solidarity at the initiative of our franchisees, our production sites and our restaurants.
We are deeply grateful to all our employees and partners for these solidarity initiatives on a daily basis.
TOGETHER, WE ARE ALL MOBILIZED WITH HEALTH CARE PROFESSIONALS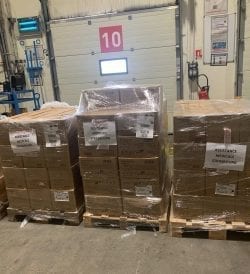 Mobilization of BRIOCHE DORÉE teams with donations to Alsatian Doctors
Requested on Thursday morning, March 19th, we dispatched a truck in the afternoon. We delivered: 35,000 hygiene cap, 9,000 pairs of gloves and 5,000 aprons. The equipment was shared locally between nurses, doctors and hospitallers.
Donations of Pizzas: our DEL ARTE franchisees turn the ovens back on!
To support the professionals involved in the fight against coronavirus, hundreds of pizzas have been delivered.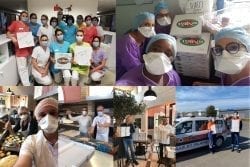 Thanks to Stéphane and Virginie BUISSON from Del Arte Poitiers – Saint-Benoit ; Jennifer FABER from Del Arte Saint-Dizier ; Hervé FAUVELET from Del Arte Vannes ; Fabienne and Jean-Lou LEGRAND from Del Arte Chalon-sur-Saône ; Eric and Andrea MARSELLA from Del Arte Villefranche-sur-Saône ; Laurent STRINA of Del Arte Pacé; Laurent and Sandra SAUVAGE of Del Arte Brétigny-sur-Orge – Maison Neuve; Cyril TANGUY of Del Arte Lagny-sur-Marne; and thank you to all our franchisees for your generosity.

Donations of equipment and meals: mobilization of CITÉ GOURMANDE teams (Agen)
Our Cité Gourmande employees donated 3,000 masks to the Saint-Hilaire Clinic in Agen and 2,000 meals to the Agen-Nérac Hospital Centre to support the nursing staff.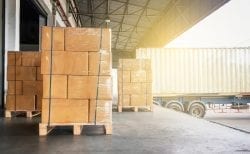 Calls for Donations: BRIDOR mobilized for the medical profession
Gloves, hygiene cap, blouses, aprons, goggles, pairs of socks and coveralls were donated to various organizations: the ADMR in Mayenne, the EHPAD (Maison Saint-Michel) in Liffré, the EHPAD (Maison de Santé La Gautrays) in Vitré, Beaufils ambulances and the Laval hospital.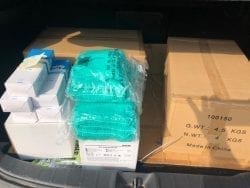 Bridor delivers hundreds of pastries every day
At the EHPAD (Maison Saint-Alexis) in Noyal sur Vilaine, at the EHPAD (Les Jardins du Castel) in Châteaugiron and at the Laval hospital. This brings a little comfort to those who are on the front line every day in the fight against the virus.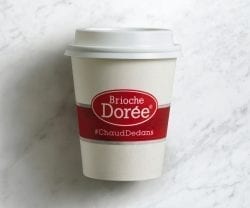 Donations: 21,000 pieces of disposable tableware donated to the Clinique du Val d'Europe
Following a call for donations from the clinic, plates, cups, napkins, cutlery and other items were sent by BRIOCHE DORÉE to support this establishment in the care of patients with coronavirus.
FOOD DONATIONS IN SUPPORT OF ASSOCIATIONS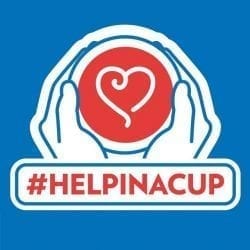 #HELPINCUP : La Madeleine (USA) launches Virtual Soup Kitchen
La Madeleine French Bakery & Café has launched a Virtual Soup Kitchen where guests can add a cup of soup and bread to their takeout order for a $1 donation. Coined #HelpInACup, the program is designed to make it easy to support one another and our communities during these uncertain times.

Kamps (Germany) provides food-aid to Association « Die Arche »
Kamps, responded to the public appeal for donations, from « Die Arche » Association. This association supports vulnerable families and offers services to children and teenagers in social precarity. Kamps decided to offer them fresh products in major German cities such as Düsseldorf, Cologne, and Herne, in the Ruhr area.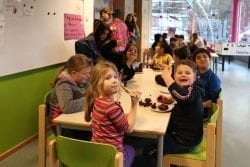 Brioche Dorée and Logistimax (Le Duff Supply Chain) donated 3 tonnes of supplies to French National Association « Secours Populaire »
With the sudden stop of our catering activities, tonnes of fresh food products could have been wasted. To avoid that, Le Duff Group Supply Chain (Logistimax) approached charitable organizations such as Secours Populaire, which fights against poverty and exclusion in the world.
Brioche Dorée offered 3 tonnes of supplies (9 pallets) including meat, dairy products, fruits, vegetables, etc.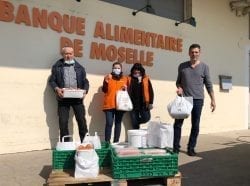 Our DEL ARTE franchisees offer their stocks of fresh products to many associations.
Like BRIOCHE DORÉE, our restaurants have mobilized to redistribute merchandise to avoid waste, as Franck Monnier of the DEL ARTE in Metz (Jouy aux Arches and Sébastopol). When the closure of his restaurants was announced, he himself delivered several kilos of merchandise to the Moselle Food Bank.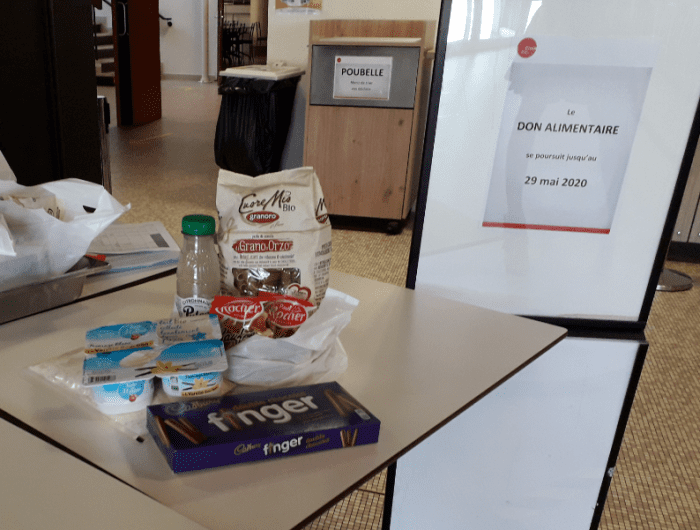 Le Duff Group helps students
At the request of the University of Rennes, the Le Duff Group was present. This week Logistimax enabled the delivery of 19 pallets of foodstuffs to the Crous on the Rennes campus. These products, initially intended for the Group's restaurants, will be distributed free of charge to the university's students in the form of a basket. In the current context, many students are deprived of income due to the economic downturn, particularly in the restaurant business.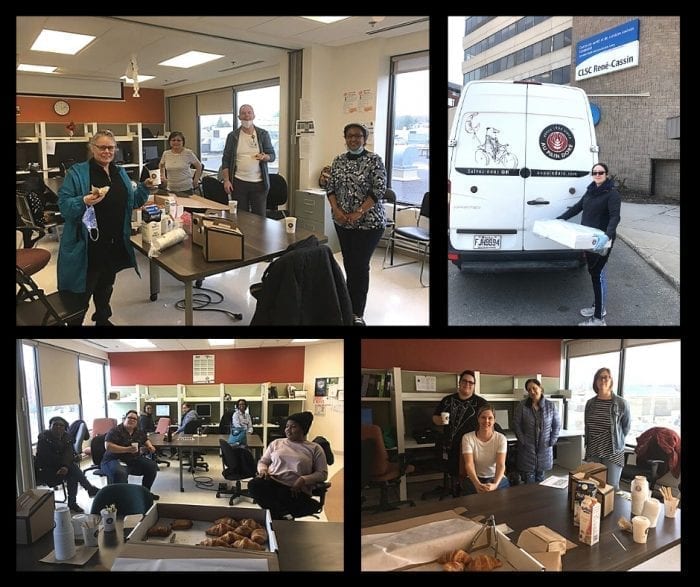 Au Pain Doré (Canada) is committed to offering a little comfort and indulgence to those who need it.
The Montreal-based company also delivers pastries to children from the DPJ (Direction de la Protection de la Jeunesse) who are confined and cut off from their loved ones. Au Pain Dorée also collaborates with Solidarité MTL which matches the needs in the health centres with the people/companies that make donations. The company has also delivered the Maisonneuve-Rosemont Hospital to support the health personnel who work hard every day and we will continue to support them for the next two deliveries.