Pom Bistro is off to a good start in 2015: the brand Cité Gourmande, launched in spring of 2014, has been voted Product of the Year.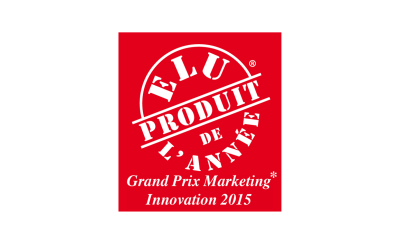 After finding its mark in the professional world (Innovation Prize at SIAL) for its Potato Churros, Cité Gourmande and Pom Bistro, – its range of quality products sold in supermarkets – have been awarded a prize by its consumers.
Pom Bistro offers an authentic and traditional cuisine using potatoes as the base for a variety of dishes.
In late 2014, the Pom Bistro product range was tested by 10,000 individuals* and compared to other vegetable product ranges according to 3 criteria: Appeal, Innovation, and Satisfaction.
More than 90% of the consumers were satisfied
The people surveyed made a special mention of the product's presentation, taste, convenience and ease of preparation
Pom Bistro consumers consider the range attractive and innovative
Thanks to these results, Pom Bistro has won the Product of the Year 2015 award.
 You can find Pom Bistro products in several hypermarkets such as Carrefour, Leclerc, Super U, and many more to come!
*This online survey was on new products by national brands that are sold in France. This study was administered by Nielsen in October 2014 with 10,000 participants, representing the French population aged 15 years and above. www.produitsdelannee.com
By continuing to use this website, you agree to the use of cookies to make your browsing experience easier and more personalised, and for the purpose of compiling visitor statistics. For more information, and to configure cookies or object to their use : please refer to the cookie management policy
Les paramètres des cookies sur ce site sont définis sur « accepter les cookies » pour vous offrir la meilleure expérience de navigation possible. Si vous continuez à utiliser ce site sans changer vos paramètres de cookies ou si vous cliquez sur "Accepter" ci-dessous, vous consentez à cela.