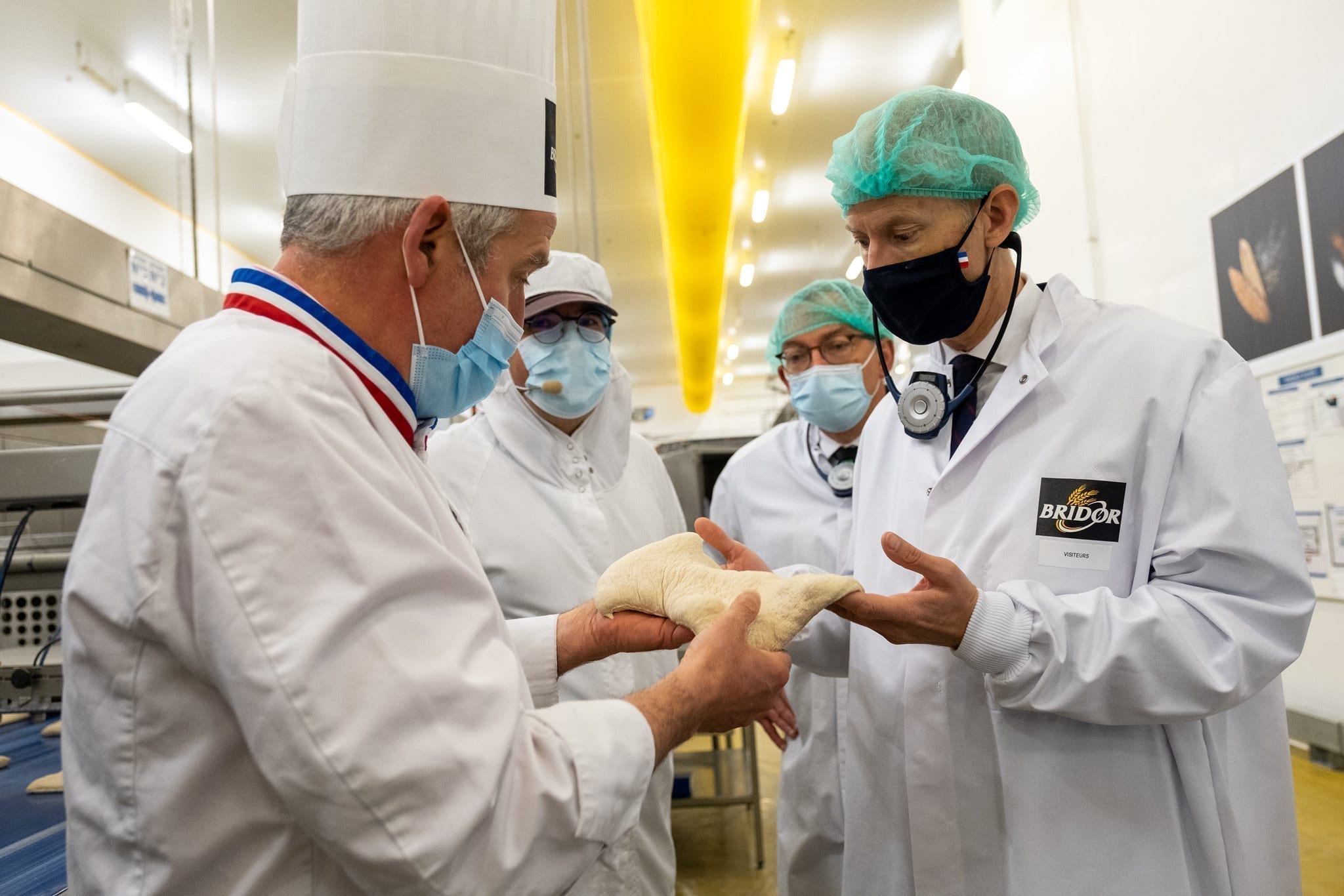 On May 6th, we were honored to receive a visit from Franck Riester, Minister Delegate for Foreign Trade and Economic Attractiveness, at the Bridor Factory in Louverné, of which he praised the dynamic.
Mr. Riester's visit to our production site came as part of a trip dedicated to the Mayenne's industries mostly turned on exportations. Our own factory Bridor opened in 2013 in Louverné and has to this day close to 400 employees.
"I am pleased that Bridor, ever since its foundation, has trusted the man and women with the expertise, the talent of good materials, and the respect of production. Congratulations for this success in France and all around the world" declared the Minister.
As part of his visit, Mr. Riester visited the factory and met with Jean Jacques Massé (MOF for cooking in 1997) and Frédéric Lalos (MOF Boulangerie in 1996), who work closely with Bridor on the elaboration of recipes, before ending the visit with a test of our products.
"We want to deeply thank the Minister for this visit which honors the exportation of France's culinary excellence! Bridor has been exporting for more than 30 years French pastries and bakeries on the world's most refined tables and has never stopped putting quality at the center of its project." emphasizes Philippe Morin.
This is a great acknowledgment of our know hoand collaborators.