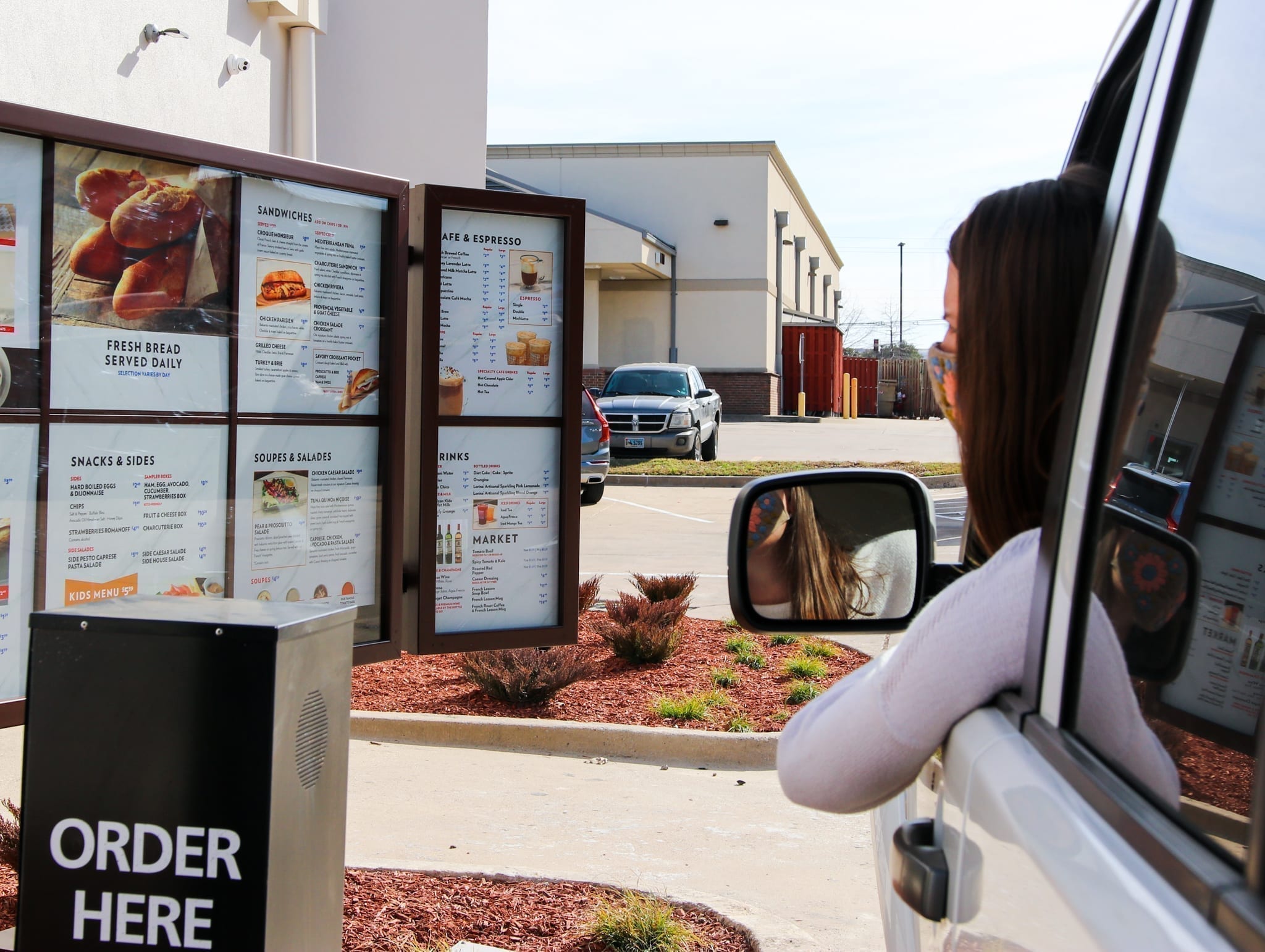 This is a great news for Le Duff Group ! For the first time, one of our brands "la Madeleine French Bakery & Café" has opened a "drive-in" service in Texas !
Le Duff Group and its brands work and innovate on a daily basis to offer the best to customers. The shopping experience is a central topic and we are proud to be able to offer new services. Drive-in is a strong trend in the world of restaurants.  Restaurants are offering more and more options and it is important to multiply the points of contact.
"Our new Addison Market and Bakery combines la Madeleine's renowned ambiance as an unhurried French retreat with the convenience of a grab 'n go concept," said Chief Operating Officer Sheryl Fox. "We also added the drive-thru to this location, so it truly caters to everyone, whether they're looking to get something quick or relax in a cozy, safe environment. We look forward to opening and serving the community next week!"
"We are very proud of this new establishment and the work done by the local teams!  Our American consumers, who are very attached to the brand, now benefit from an expanded culinary offer that is typically French, but also from new services such as the drive, the first developed for a Le Duff Group brand," explains Lionel Ladouceur, General Manager of all the restaurant activities in the Americas.
Congratulations to the teams for this new service !
Photo : Angelica Sousa, from Champion Management
Information : Founded in 1983 in Texas, la Madeleine joined the LE DUFF Group and its international network of brands in 2002. Present in North America for over 30 years, La Madeleine café-restaurants have established themselves by offering local, warm and typically French dining.
The brand is continuing to develop and confirms its good ranking among the most popular brands in the USA (according to the "Nation's Restaurant News 2019" consumer survey; Source & methodology: https://bit.ly/2LnUSo4).