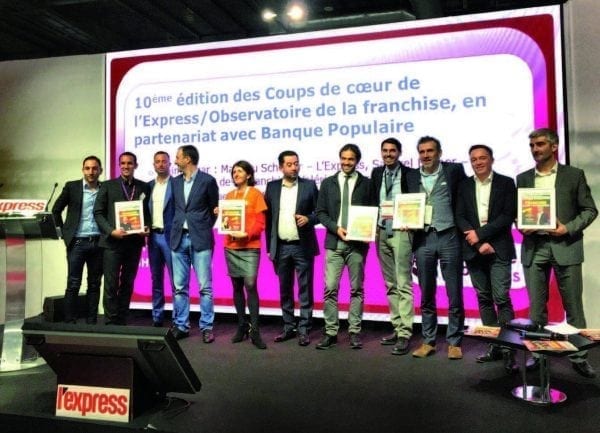 Del Arte is pleased with the decision of the l'Express Réussir and Observatoire de la Franchise judging panel, which has just awarded it the 'Coup de Coeur' 2018 award. This award recognises the performance of businesses in the areas of 'sustainability and controlled growth' businesses, qualities recognised in Del Arte since it joined the LE DUFF Group in1995.
Awarded by a judging panel made up of franchise experts, in particular the Fédération Française de la Franchise [French Franchise Federation], l'Express journalists and Banques Populaires bankers, this award recognises the long-term vision and financial stability of the business.
This franchise development strategy, pursued since 2002, allows 90& of the chain's businesses to be managed by franchisees, thereby confirming the strength of this management model, which is a cornerstone of the group's growth.
LE DUFF Group
The LE DUFF Group is the world leader in the bakery café sector, with brands such as Brioche Dorée, Le Fournil de Pierre and Kamps.
It also has traditional restaurants in France, including an Italian brand, Del Arte, and 100% organic Ker Soazig restaurants-crêperies. In the United States, we have two French brands: La Madeleine and Mimi's Café.
The Group also has a role in industry, with Bridor (baker, pastry-maker, traditional French patisserie), Recettes de la Ferme des Loges and Cité Gourmande. In 2017 it launched Gourming, a marketplace for catering professionals all over the world.
Present in 100 countries on 5 continents, the LE DUFF Group has a turnover of 2.05 billion euros and employs 35,420 people.
Del Arte
Del Arte has almost 215 restaurants, 80% of which are managed by franchisees, all over France, mainly on the outskirts of towns and in shopping centres. With 15-20 new restaurants opening every year, the network has grown continuously since it was founded in 1985 by the Accor Group. Del Arte, the most Italian brand in the LE DUFF Group's portfolio, which it acquired in 1995, is now the undisputed leader in alpine cuisine in France with a turnover of €255.9 million and 3750 employees at the end of 2017.