LE DUFF Group first Brioche Dorée restaurant in Japan had a crowded opening.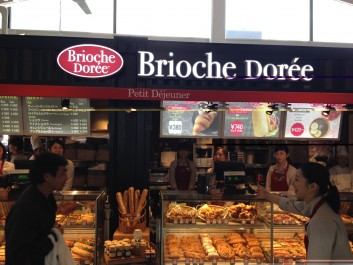 Le Groupe LE DUFF débarque en fanfare sur le marché nippon en ouvrant un premier établissement Brioche Dorée à l'entrée ouest de la gare de Yokohama, dans les environs de Tokyo. Succès immédiat pour ce restaurant, pris d'assaut par les consommateurs nippons, mercredi 2 avril, jour de son inauguration.
LE DUFF Group makes a noticed entrance on the japanese market by opening their first Brioche Dorée restaurant. Located at the Yokohama train station, near Tokyo, the restaurant was an instant hit. On its opening day, April 2, numerous customers queued to discover the traditional french pastries.