A 4,300 square metre addition has been adjoined to an existing building.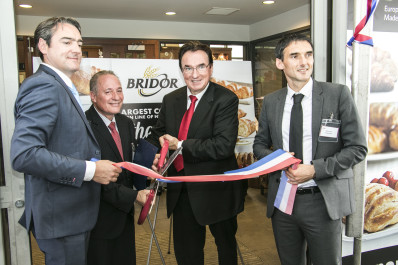 Bridor has been in Vineland (New Jersey, USA) since 2002 and launched its factory expansion project in spring 2014.
Construction is now complete, and Jean-François Duquesne (Bridor USA CEO) and Louis Le Duff, Groupe Le Duff founder and President, the group that owns Bridor) proudly inaugurated the factory expansion on 16 June 2015.
This expansion brings the factory's total surface area to 17,000 square metres, doubling the production of pastries, croissants, bread and other Bridor products.
This expansion will also lead to 45 new jobs, mostly engineers and quality controllers residing in the area. Mayor Anthony R. Fanucci welcomed the good news during the inauguration.