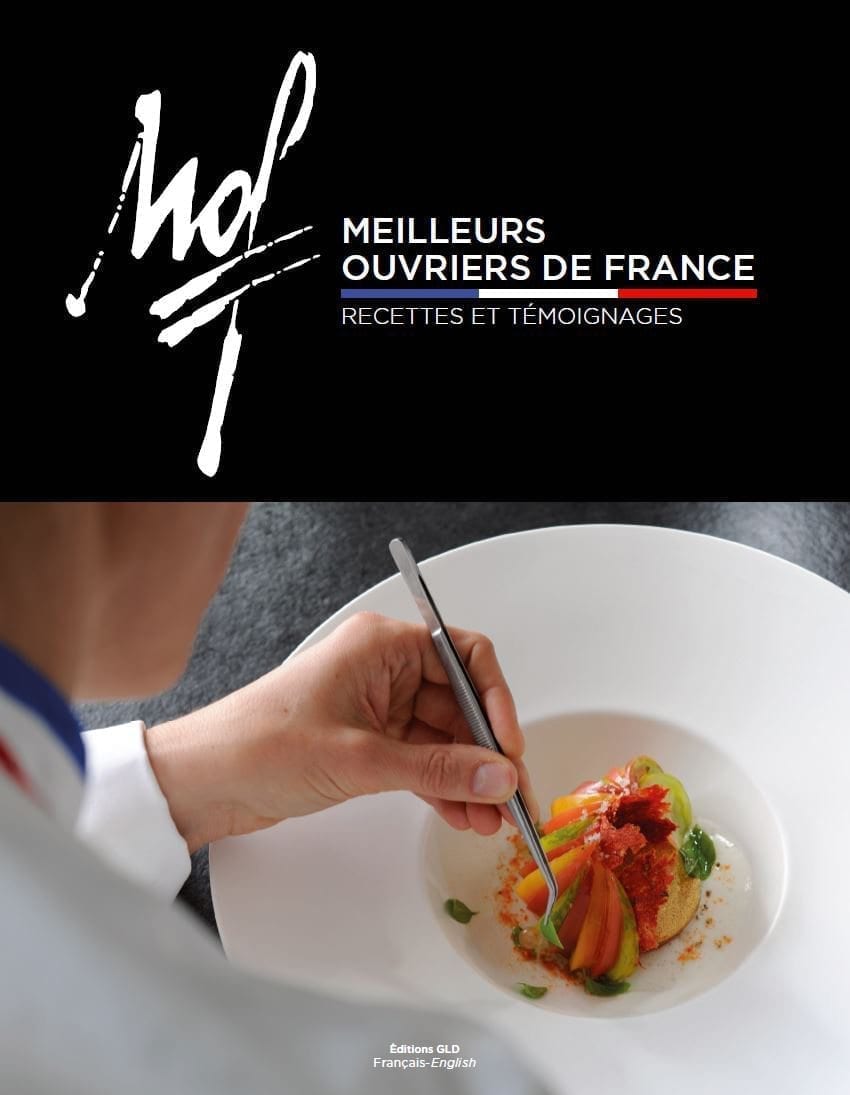 Meilleurs Ouvriers de France (MOF)
It is indeed unusual to find so much talent in one book.
Over 90 MOFs have kindly agreed to share their recipes and talk about their experiences and partnerships with chefs abroad.
These chefs, pastry chefs, ice cream makers, chocolatiers, bakers, pork butchers, butchers, cheese makers, fishmongers, greengrocers and maitres d'hotel are the leading catering and restaurant professionals in France. While they are role models and ambassadors for French culinary heritage and know-how, they are primarily passionate people, excited by their desire to please.
This book follows two previous volumes published by the LE DUFF Group and includes MOFs who have won the award in the last few years.
In addition to their recipes and biographies, some participants have spoken in more detail about their careers, allowing the reader a more in-depth look at their outstanding personalities and the opportunity to understand the journeys that have culminated in winning the greatest award in their profession.
These chefs also introduce one of their established colleagues abroad, whether or not they are an MOF, whether they are French or foreign, thus opening a window to the world and demonstrating the diversity and richness of those who share their passion for cuisine.
It's an engaging book, easy to use in the kitchen thanks to its separate recipe booklet, illustrated with lots of pictures. This means readers can enjoy both cooking with the recipes and reading a succession of stories that illustrate the variety of French culinary heritage.
It also illustrates the values of excellence and know-how that are present every day at the heart of LE DUFF Group businesses, thanks among other things to the MOFs with whom the Group works to create products and recipes for its brands.