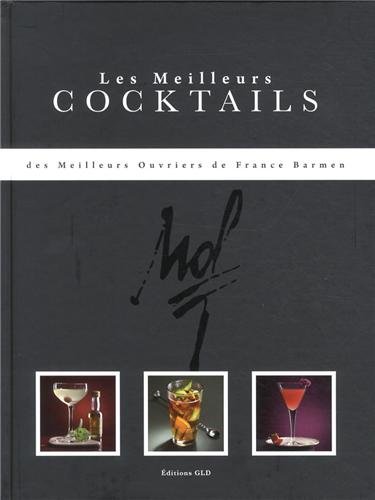 Best Cocktails from MOF Bartenders
With an increasing number of devotees, cocktails are currently fashionable and bartenders are now considered to be fully fledged creators, on a par with chefs. Who better, then, than two MOF Bartenders to provide you with their favourite recipes.
Stéphane Ginouvès and Maxime Hoerth were the first and only two candidates to be awarded the MOF in Bartending in 2011, the first year in which this category was included. For this book, they chose 50 classic cocktails, 40 new creations and 10 alcohol-free cocktails. It includes famous concoctions such as Bloody Mary and Gin Fizz, the recipes for which are perfectly balanced, as well as more audacious recipes, proving that bartenders never stop updating and modernising their repertoire.
Borrowing techniques and ingredients from the kitchen, the authors do not hesitate to explore unexpected and exotic flavours. Whether long drinks or shorts, served in a shaker or a glass, with or without alcohol, their cocktails are complex, balanced and perfectly designed. Two examples are Coquine by Stéphane Ginouvès, which includes vodka, guava juice, candy strawberry and poppy syrup, and Decibel by Maxime Hoerth, a mixture of whisky, maple syrup and roasted coffee infused bourbon.
Through this book, they reveal the secrets of their concoctions. All the reader has to do is follow the recipes to create drinks that are as delicious as they are beautiful.
Following the publication of volumes 1 and 2 of 'Best Recipes from the MOF', this book published in conjunction with the SnMOF once again demonstrates the commitment of the LE DUFF Group and its founder and CEO, Louis LE DUFF, to supporting and promoting the values of excellence of French craftsmanship.