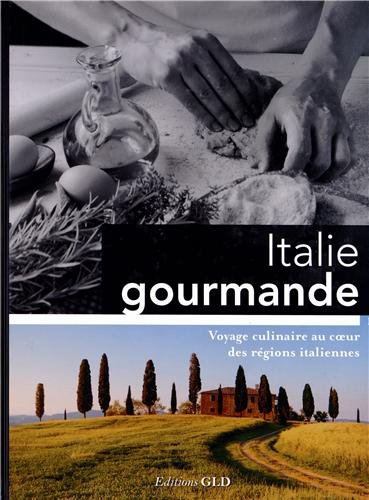 Gourmet Italy
Italian cooking is one of the most appreciated cuisines in France and throughout the world. We think we know it, but this book demonstrated that it mirrors a country that is richer in products and regions than is commonly believed.
This book will take the reader on a journey to Italy and its cooking by visiting 10 of its most beautiful regions: the Aosta Valley, Piedmont, Lombardy, Trantino-Alto Adige, Veneto, Emilia-Romagna, Liguria, Tuscany and Umbria. Although close to each other, each region has its own distinct culinary heritage, its specialities and its own variations of similar dishes.
For each region, the journey will start with a brief historical and geographical description, illustrated with photos and quotes from famous authors. A beautiful start to the meal! The focus will then shift to five representative products for each region, with a history and recipes for each product.
Buon appetito!
Have you heard of pancetta affumicata, cappuccio cabbage or montasio?
Do you know what region they come from and how to use them?
The book describes 50 products and provides 50 recipes that showcase them. Some examples: spaghetti alla carbonara con pancetta affumicata, braised cappuccio cabbage with cream and paprika, pizza with potatoes and montasio, calamari stew with capers and olives, mascarpone mousse, green anise biscuits, omelette with dried apricots, raising and almonds.
Delicious recipes that will pique your tastebuds and your curiosity. Of course, in a great wine growing country such as Italy, no culinary experience is complete without wine. For each region, the best regional varieties and wines to accompany the products are included.
A culinary journey you can take from your sitting room, dreaming of Italian scenery and the dolce vita, or from your kitchen, to entertain family and friends.