A new point of sale for the Restaurant-Bakery brand from Le Duff Group opened on Thursday 12 May at Chécy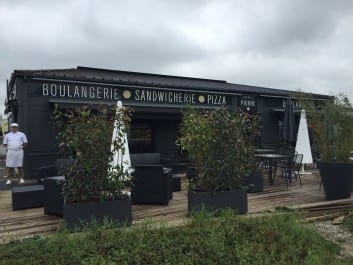 A newLE FOURNIL DE PIERRE restaurant opened on 12 May 2016 in Chécy (45).
It is the brand's 23rd.
It showcases everything good about the Bakery-Restaurant concept: bread kneaded, shaped and cooked on site by qualified bakers.
Come and discover, or rediscover, our specials at LE FOURNIL DE PIERRE!
LE FOURNIL DE PIERRE – Orléans Chécy:
1 rue Gustave Eiffel 45430 CHECY
Open 7 days/week, from Monday to Sunday, from 7:00 to 19:30
By continuing to use this website, you agree to the use of cookies to make your browsing experience easier and more personalised, and for the purpose of compiling visitor statistics. For more information, and to configure cookies or object to their use : please refer to the cookie management policy
Les paramètres des cookies sur ce site sont définis sur « accepter les cookies » pour vous offrir la meilleure expérience de navigation possible. Si vous continuez à utiliser ce site sans changer vos paramètres de cookies ou si vous cliquez sur "Accepter" ci-dessous, vous consentez à cela.