Mimi's Café showcases French cuisine in America: our products, recipes and ingredients draw inspiration directly from French cuisine.
Mimi's delights the senses with cuisine that has a French gourmet touch, offering delicious items for breakfast, lunch and dinner.
Known and recognised in the US since it was founded in 1978, Mimi's Café joined LE DUFF Group in February 2013.
Our savoir-faire and our products' quality have been our key success factors for more than 40 years. Since our creation, 30 million customers have been served and delighted by our simple yet refined French cuisine.
Today, Mimi's Café has nearly 5,000 employees across its 83 restaurants.
The brand in pictures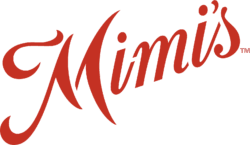 Alcohol abuse is harmful to your health. If you drink alcohol, do so in moderation.
Mimi's Café serves up life's simple and tasty pleasures in a dish. Its simple, inimitable style inspired by French cuisine showcases fresh and seasonal products.
Our authentic cuisine and the care we bestow on each dish illustrate our deep attachment to French culture and taste.