Groupe Le Duff, who broke the €2 billion turnover mark, aims to strengthen its position as a world leader in the restaurant industry over the next few years by continuing its development in France and abroad.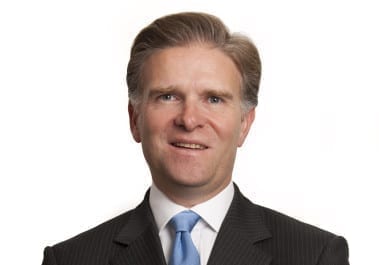 In this context and in order to prepare for this ambitious future and strengthen the Group's adage that "Our time value is our people", Louis Le Duff (Founder and CEO) and Maryvonne Guillou (COO) decided to create the position of Senior Group Vice-President of Human Relations.
Didier Guillot, 47, joins Groupe Le Duff as Senior Group Vice-President of Human Relations in order to drive the creation of a leading company that is modern, sustainable and responsible, both in France and abroad.
Having obtained a law degree from Paris-Assas university and a post-graduate qualification in human resources management from CIFFOP (DESS GRH Paris 2), Didier Guillot has significant experience in Human Resources Management.
He joined the Human Resources department of Henkel Group in 1992, working at the French headquarters for 3 years, and then became an HR manager at a European cosmetics factory for the Henkel KGaA parent company.
He then moved to L'Oréal Group, where he was HR Director for L'Oréal Luxe and then the Consumer Products division in France.
Didier went on to join the international team, as HR Director for different zones (Benelux, Latin America, and Iberia).  Most recently, he held the position of Director of International Careers and Total Rewards at L'Oréal Group.
He also took part in the prestigious HR Think Tank – Human Resources Circle of Excellence.
En poursuivant votre navigation sur ce site, vous acceptez l'utilisation de cookies pour faciliter et personnaliser votre navigation ainsi que réaliser des statistiques de visite. Pour en savoir plus et paramétrer les cookies ou vous opposer à leur utilisation : Consulter la politique de gestion des cookies
Les paramètres des cookies sur ce site sont définis sur « accepter les cookies » pour vous offrir la meilleure expérience de navigation possible. Si vous continuez à utiliser ce site sans changer vos paramètres de cookies ou si vous cliquez sur "Accepter" ci-dessous, vous consentez à cela.